Mistakes to avoid when shopping online on Black Friday
Publish date: written by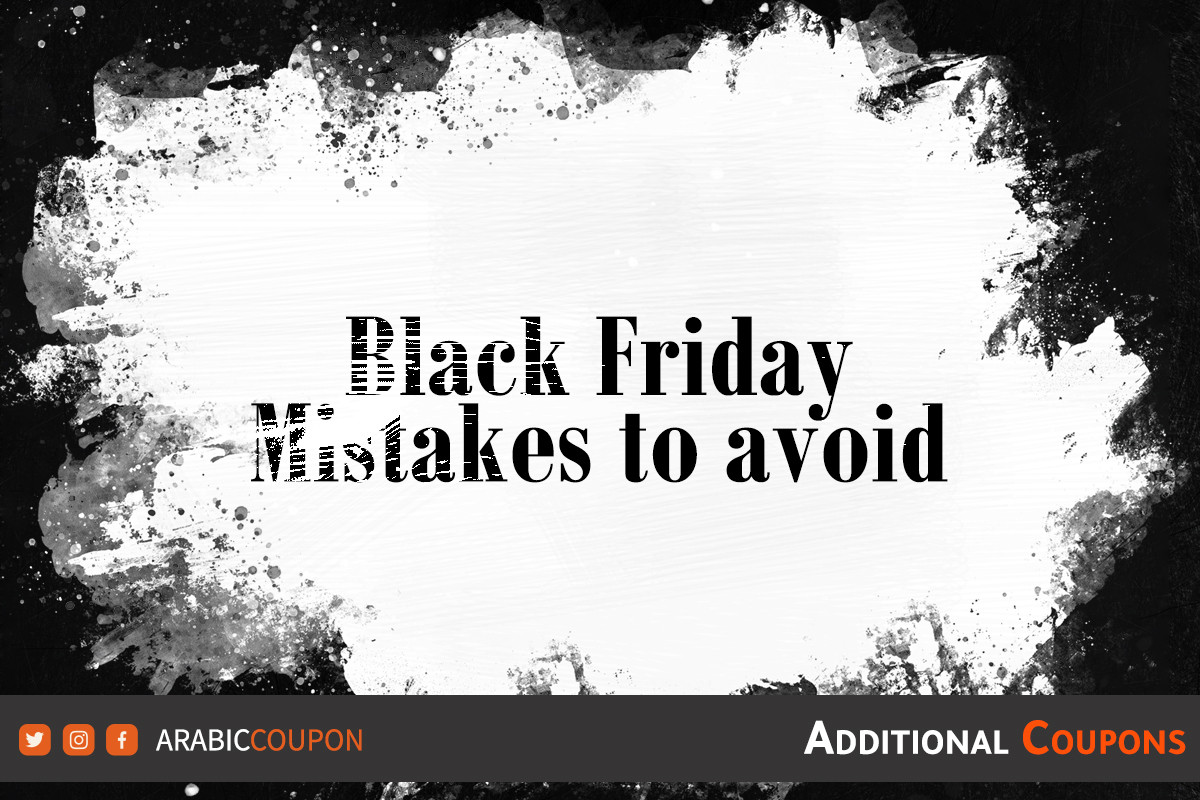 Shoppers from all over the world rush to online shopping sites as soon as the Black Friday season begins, to catch up with the strongest exclusive White Friday offers available for online purchase that they have been waiting for all year long, but this matter sometimes leads to great regret due to the haste and enthusiasm, which happens in some Mistakes that caused a large consumption of the budget without achieving the maximum benefit that it aspires to reach, which is why we decided to tell you the most common mistakes made by online shoppers during Black Friday offers 2023
---
---
Follow fake offers
The availability and abundance of Black Friday offers does not mean that they are effective and useful, but some shopping sites aim to attract the largest number of shoppers who are ignorant of this trick, so beware that you deal with such offers in any way so as not to spend your budget in vain, where you can know them Quickly from its exaggerated description, its recurrence in front of you, its abnormal discounts that it offers, its unknown or unreliable source and other things, so it is possible to visit the Black Friday discounts page from our site or any site you trust to ensure that you get the most benefit.
Forgetting to use Black Friday discount codes
If you really want to get additional discounts when shopping in the Black Friday season, make sure not to miss any Black Friday coupon for your favorite store because it will benefit you, by using these coupons during the Black Friday season, you will get double discount values ​​in addition to the offers and discounts available in it Thus, your purchases will increase without detracting from your budget, as many shoppers have previously expressed their dissatisfaction with not using these coupons before, after they saw the huge savings they provided.
---
---
Spending the Black Friday budget in the first days
In the haste of regret and in deliberation of safety, this famous proverb applies to the season of Black Friday offers 2023 as well, as the more you shop in it, the better your savings. It is true that discounts and offers are available all the time, but choosing the right time and offer will make you achieve higher A discount that you seek, as online shopping sites launch imaginary promotions on various days of this month to keep shoppers encouraged to buy better. .
Non-compliance with the purchase list
One of the most important steps for successful online shopping is to prepare the list of purchases correctly, as it depends on selecting the products that you need in an excellent manner and working to reduce unnecessary purchases, and with Black Friday offers, this point becomes more important due to the huge offers and discounts established by different shopping sites, because it tempts It makes shoppers less aware of what they are buying, which is why you should from now on prepare this list by ordering it in descending order from first products to first.
---
---
Not sticking to a shopping budget
Determine your budget first and then start shopping adhering to the previous step. This advice is invaluable to ensure that you get everything you want and make the most of the Black Friday sale 2023, it will help you visualize the amount of costs that can be spent during your shopping trip, And avoid any unnecessary expenses, because everyone who neglects this point finds themselves in the end that they have spent more than the allocated budget on purchasing products they do not need in the first place, which causes great financial pressures that affect their other obligations.
Mistakes to avoid when shopping from Black Friday offers
5 Basic Mistakes Beginner Online Shoppers must be avoid to get the Max. saving from Black Friday Deals
More of Top Stores Coupons in Egypt
Mistakes to avoid when shopping from Black Friday offers
5 Basic Mistakes Beginner Online Shoppers must be avoid to get the Max. saving from Black Friday Deals