Ideas for luxurious serving dishes for Ramadan sweets in Egypt
Publish date: written by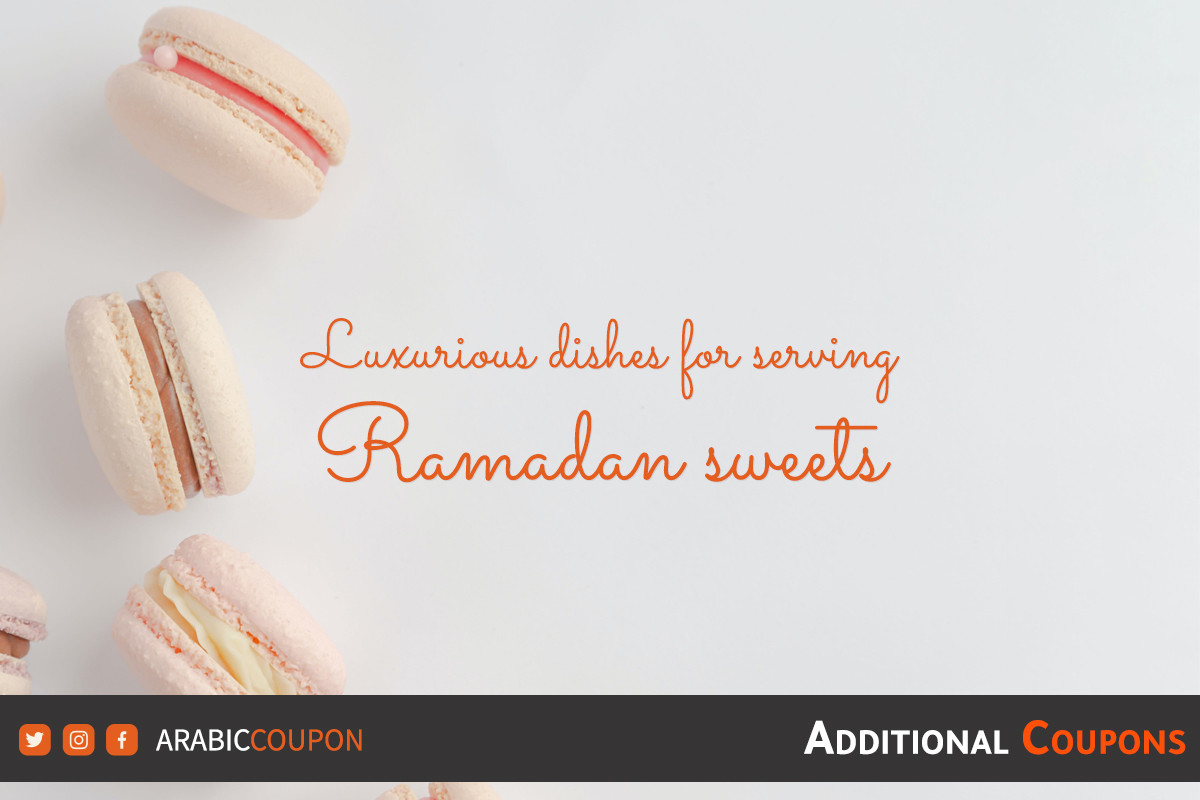 Ramadan is a month of generosity and hospitality, and in the evenings of the holy month we welcoming our loved family and guests, so it is necessary to provide them with their favorite Ramadan sweets to make these conversations more enjoyable, and because serving food of all kinds is an art, it was necessary to search in the most famous shopping websites in Egypt That offers deals with Ramadan coupons 2023 to find a distinguished group of the finest sweets dishes that can be shopped to dazzle everyone, and from here we will start reviewing this distinguished collection
This beautiful stand is made of durable stainless steel and a piece of white marble to decorate it. This West Elm dessert stand will be the element that will add to your sessions with your guests a special creative touch to present the most delicious and delicious desserts, all this without any fear because it is made in a safe way from selected materials .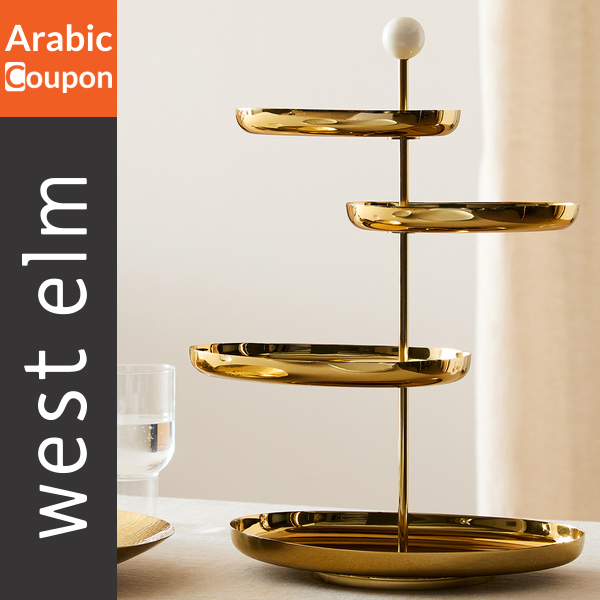 There is no doubt that everyone wants new and useful creative ideas, and among these ideas is serving food, sweets and fresh fruits in the "Gabriella" Pottery Barn dessert plate holder, which consists of two floors made of iron and pottery, with a painted and polished touch to make serving sweets more charming.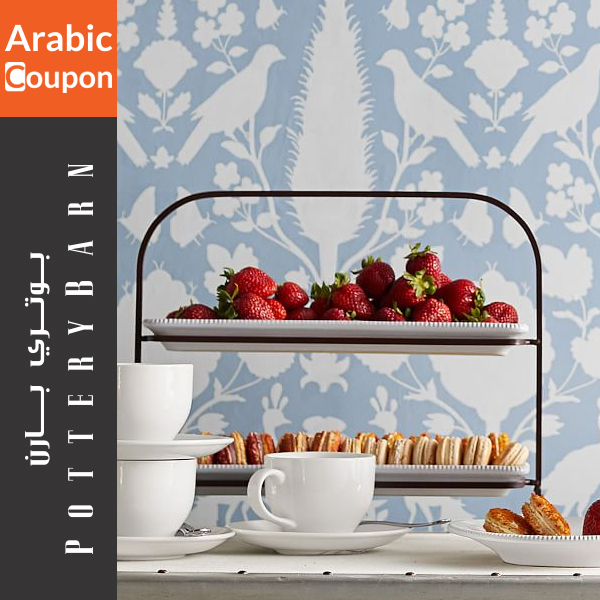 Using traditional Indian methods and using hammers, this beautiful stand was made that combines originality and luxury. It is made of copper by hand to be healthy when you use it to serve sweets. And because the specifications of this product are wonderful and fit in shape with Ramadan, we recommended it to be a holder for the sweets that you will present during the Ramadan evenings.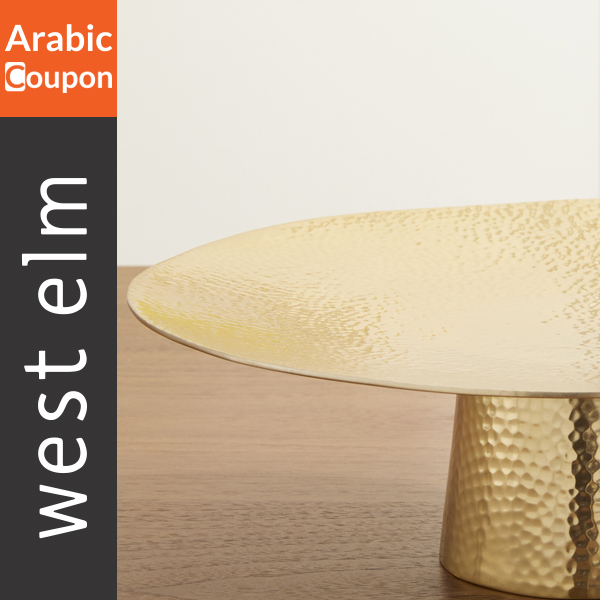 Most people put sweets on regular plates or trays, which makes the method of serving usual and routine in most homes, so today we are looking for a different creativity that makes the Ramadan evening enjoyable with family and relatives, this is what this tiered stand from Pottery Barn will provide you with, in addition to that Graduated allows for beautifully arranged desserts. It is made of marble, joined by a thick aluminum wire, to give a lot of luster to the Ramadan table.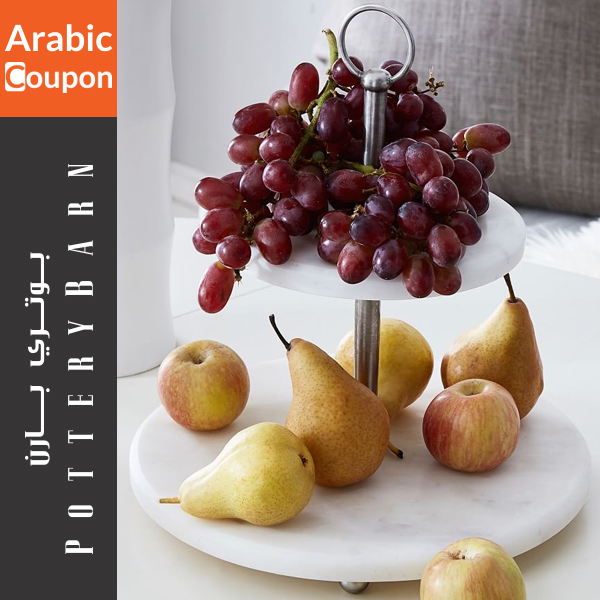 You no longer have to put sweets when guests enter, which may cause you embarrassment, you can buy delicious and delicious sweets before the arrival of guests and put them in this sweets basket and then put them on the table in the living room, this basket with its two drawers and a shelf protects the sweets inside From dirt for a long time, and the top shelf will hold Ramadan drinks so that your guests get everything from one place.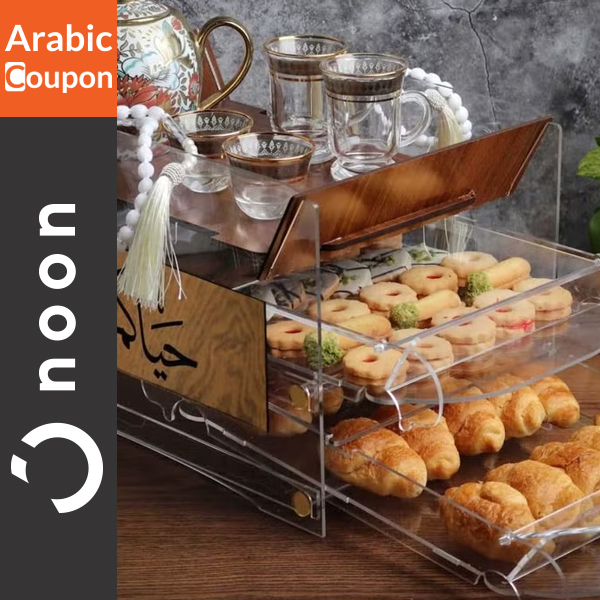 Display Ramadan sweets in an elegant and eye-catching way that will impress the guests, and by using this stand consisting of two layers, you can display sweets and foods in a beautiful and space-saving way. This elegant stand comes in a blue color and a golden stand.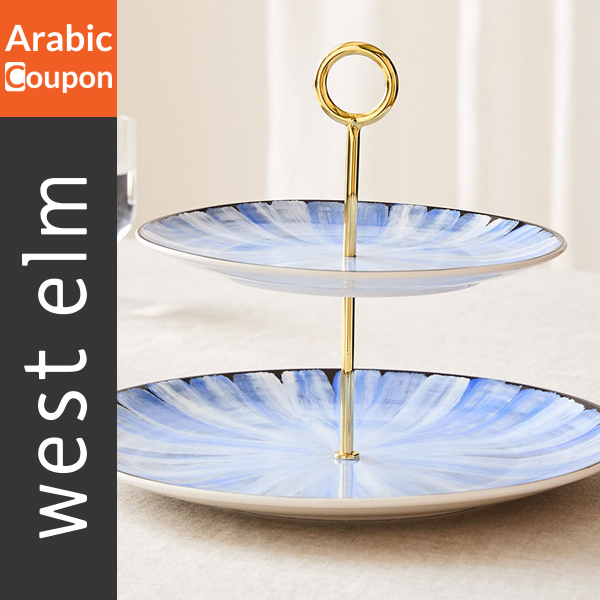 6 luxurious dishes to serve Ramadan sweets 2023
Shop table decorations from the finest dessert dishes in Egypt with additional Ramadan coupons and offers 2023
More of Top Stores Coupons in Egypt
6 luxurious dishes to serve Ramadan sweets 2023
Shop table decorations from the finest dessert dishes in Egypt with additional Ramadan coupons and offers 2023