Luxurious abayas to be a Mother's Day gift
Publish date: written by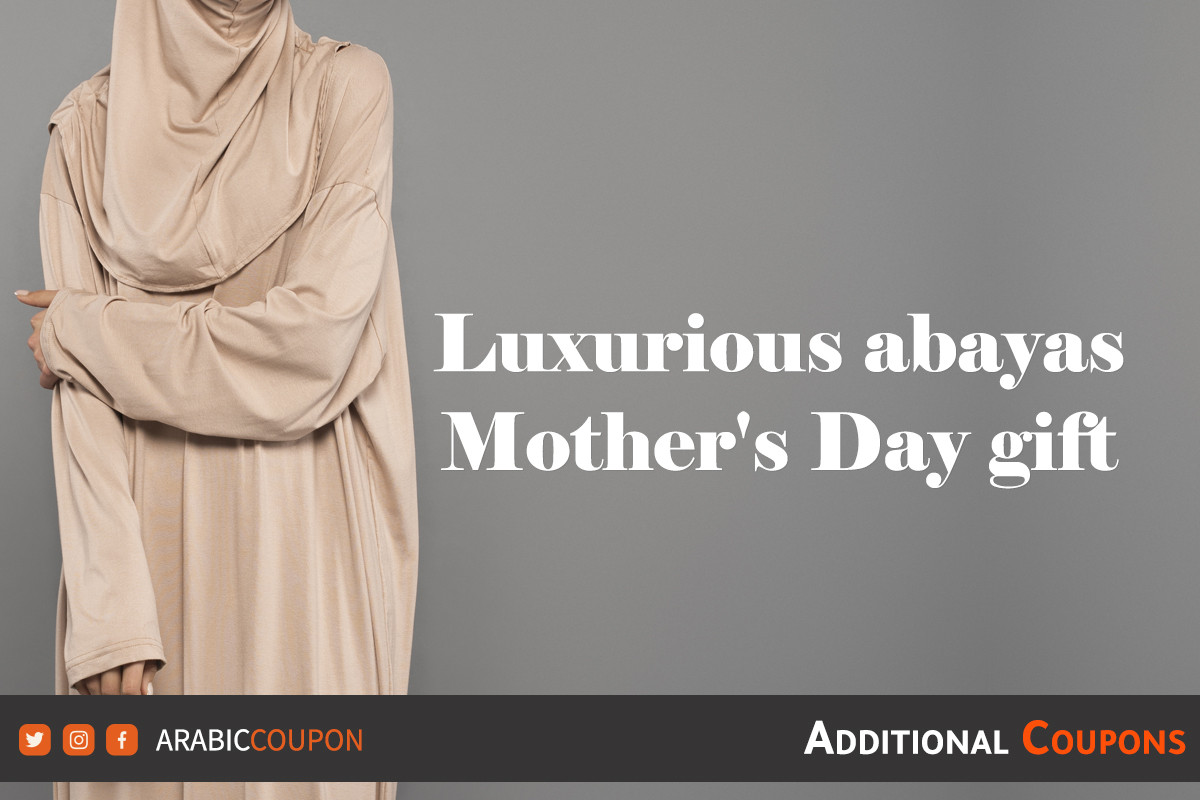 If you are still unable to decide on a Mother's Day gift, we will review with you a group of the most amazing abayas with distinctive and unique designs to be a bright and oriental look par excellence, so we searched for this group from the most popular online shopping website in the Egypt, not only that Rather, we also made sure to provide effective Mother's Day coupons on all purchases so that you can buy what you need at the best prices, and let us start now by mentioning the 5 coolest Mother's Day abayas in the following order:
This beautiful front ruffled abaya combines amazing comfort and modern elegance at the same time. Your esteemed mother will love this gift, because she can wear this abaya on special occasions and holidays. Kaf Meem Abaya is also available in three different beautiful colors such as sky blue, light orange or soft yellow In order to choose what suits the dearest people to your heart.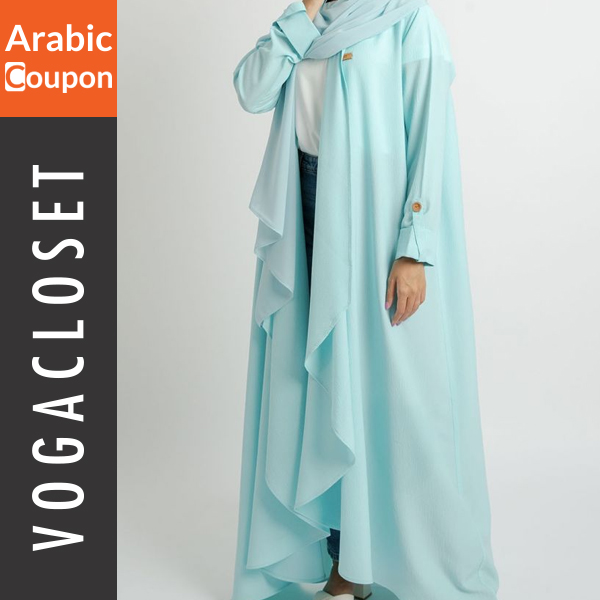 The price of Kaafmeem Abaya from VogaCloset in Egypt is: 3779.1 EGP
Buy Kaafmeem Abaya online from VogaCloset in Egypt, by clicking here
VogaCloset promo code in Egypt that includes all online purchases is: "

ZWXX

"
This gorgeous black abaya is a timeless classic that blends modesty and elegance for the modern oriental woman. The abaya is decorated with a beautiful delicate ruffle on the neckline that makes it unusual and elegant. It is also made of very light fabric and good comfort, which allows it to be worn even in extremely hot weather. It comes Meem Abaya from Maria with a matching sheila to complete the look.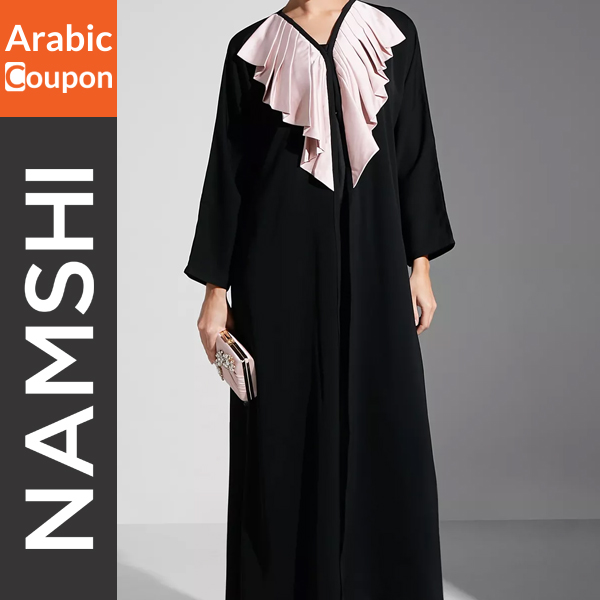 The price of the Meem Abaya by Mariyah online from Namshi in Egypt is: 1877.2 EGP after 40% off Namshi
Buy the Meem abaya by Mariyah online at Namshi in Egypt, by clicking here
The new Namshi promo code 2023 on online purchases in Egypt is: "

OM7

"
A very modern and elegant abaya that is a must-have in every woman's wardrobe, suitable for all seasons. The pure white color is always in fashion and will add freshness and lightness to any outfit. The Riva abaya is decorated on the sleeves with beautiful blue patterns, and it is made of 100% pure cotton.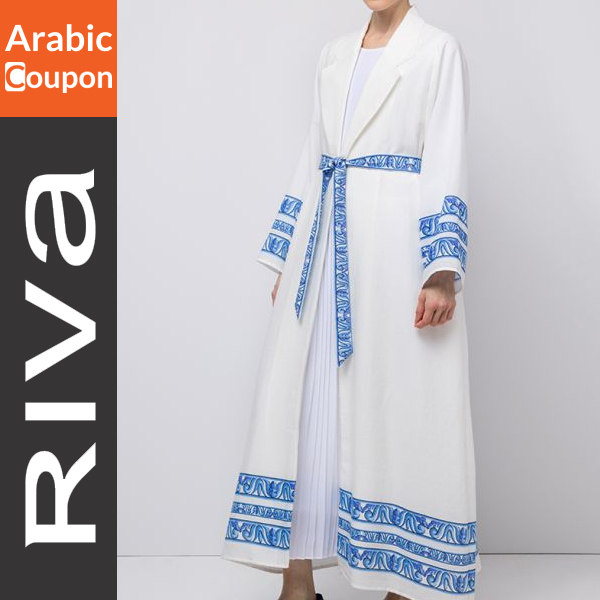 The price of the Riva Maxi Abaya online from the Egypt website is: 3102.32 EGP
Buy the Riva Maxi Abaya online from the Riva Fashion website in Egypt, by clicking here
The Riva promo code in Egypt is valid on all products, even discounted ones: "

BUY93

"
If you want to really make your mom happy and give her something to be appreciated, then this stylish Khazana Abaya is the perfect and best choice. The abaya is made of soft and light fabric to be very comfortable and comes with a matching inner dress. In addition to the soft green color of the abaya, which is decorated with embroidery, it is ideal for special occasions if only a few shiny accessories and high heels are added to it.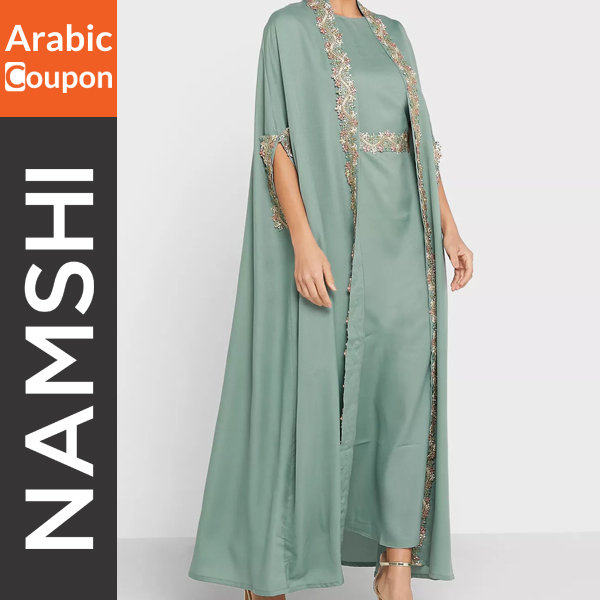 The price of the Shiny Khazana Abaya online from Namshi Egypt is: 1832.74 EGP
Buy a glossy Khaznah abaya online from the Egypt Namshi website by clicking here
Namshi coupon in Egypt includes all products up to 35% off is: "

OM7

"
This beautiful and trendy abaya is adorned with lots of sparkling and sparkling sequins which makes it festive and perfect for special occasions and celebrations. This abaya is made of soft chiffon fabric and is decorated with ruffles at the bottom and sleeves.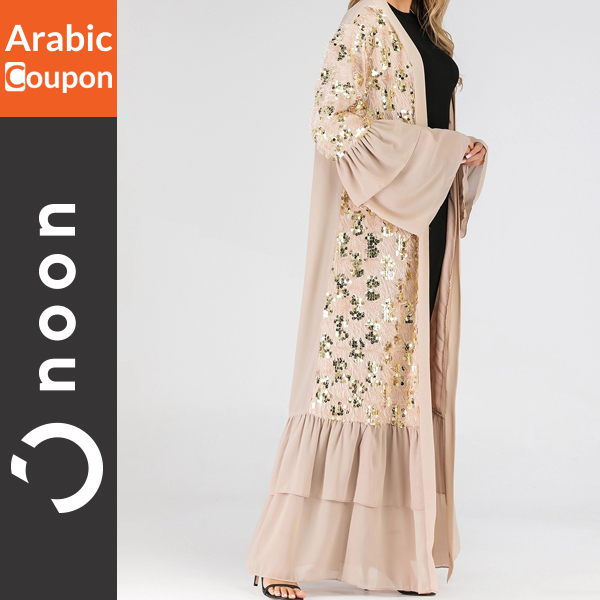 The price of a luxurious chiffon abaya online from Noon Egypt is: 1832.74 EGP
Buy a luxurious chiffon abaya online from Egypt, by clicking here
The Noon promo code in Egypt is valid for all online purchases and shoppers: "

AG312

"
Mother's Day gifts are one of the most amazing abaya designs
Luxurious abayas to be a wonderful and elegant choice for Mother's Day gift 2023 from the best online shopping websites in Egypt
More of Top Stores Coupons in Egypt
Mother's Day gifts are one of the most amazing abaya designs
Luxurious abayas to be a wonderful and elegant choice for Mother's Day gift 2023 from the best online shopping websites in Egypt