Mother's Day Gift Jewelry Boxes
Publish date: written by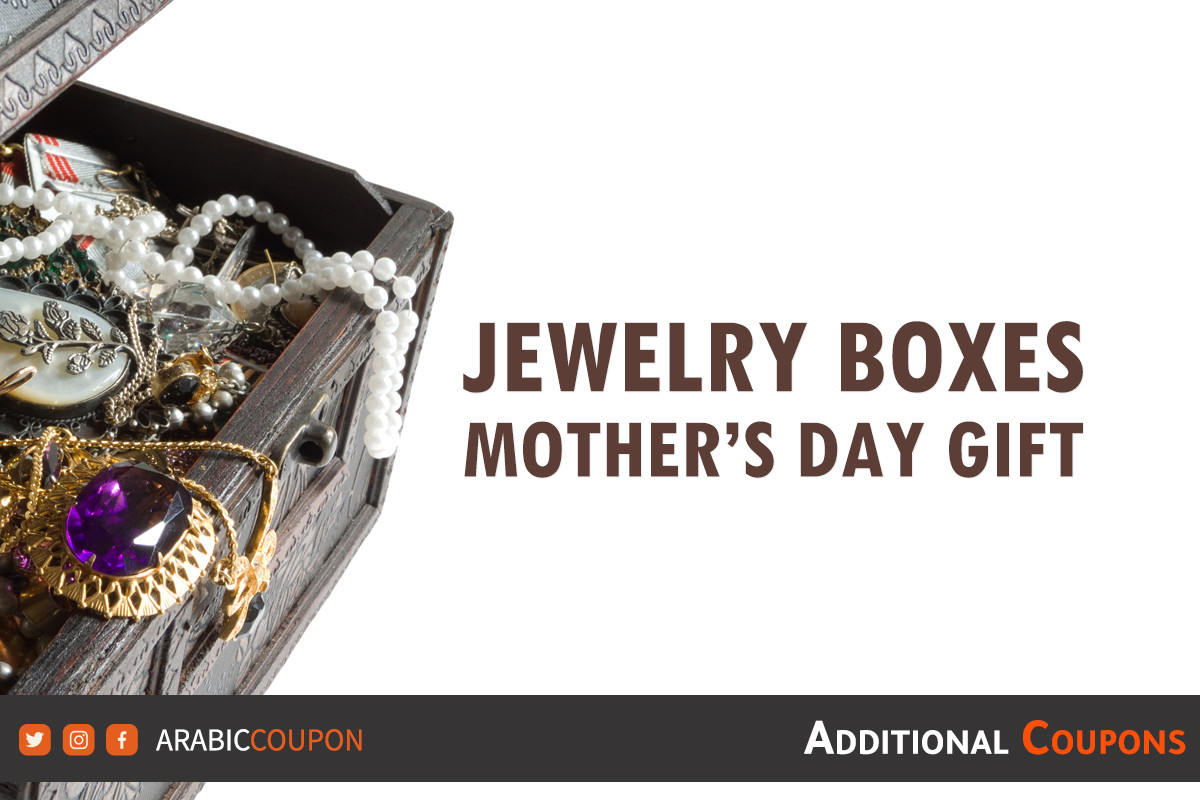 There is no one like your mother, so this Mother's Day give her a gift that she is sure to use for years, for a funky Mother's Day gift that will appeal to a loving and giving lady, it can't be a wrong decision to buy a jewelry box because she will love the idea of privacy in keeping her possessions Also, jewelry boxes have a wonderful beauty that fits perfectly with the jewelry you keep, so we have collected a number of Mother's Day gift jewelry boxes from the best online shopping websites for international brands, in addition to listing Mother's Day offers with coupons so that we can support you in buying the most luxurious on this occasion, and we start By reviewing the products we have chosen as follows:
If your mother is a collector of jewelry; You will appreciate the details of this jewelry box made of soft leather that is very similar to suede, in addition to the innovative design of its metal parts covered with copper. Your mom remembers you when you wear those fancy accessories.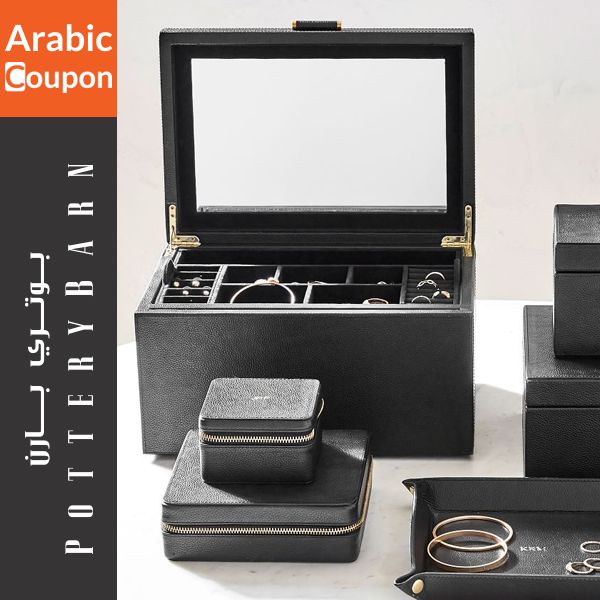 We offer you a sophisticated wooden box with the texture of tree roots and with a design of natural wood knots, as the box is ideal for storing your mother's collection of jewelry, accessories, cosmetics, or souvenir photos in an organized and elegant way. This box will look like an antique piece in the bedroom.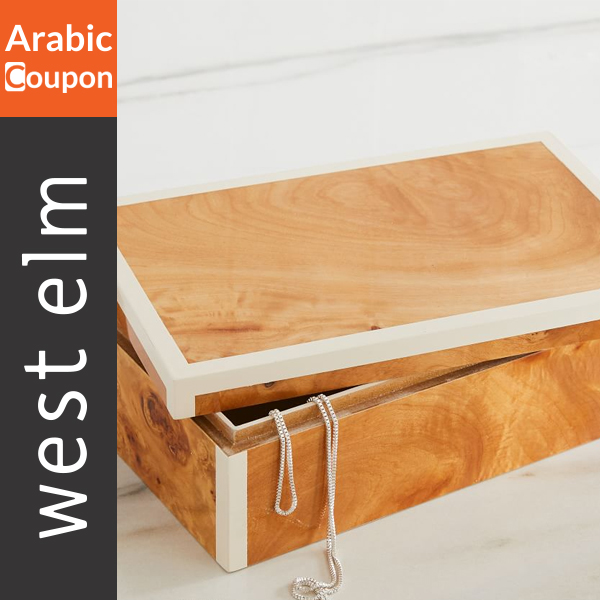 This box, presented by the brand "SOPHIE BILLE BRAHE", engraved on the inner cover of the box, is made of white silk velvet inside and out, and it is divided by partitions to adapt to all sizes of jewelry, so that it can be stored luxuriously anywhere.
I assure you that your choice will fall on this luxurious piece. The elegant gray design of the Crate & Barrel jewelry box from the Juliet Collection is made of ash veneer and lined with natural linen with a clear glass top that will reveal the sparkle of the jewelry inside. The box is also equipped with modern horizontal pull handles made of polished silver to open three drawers, two small drawers divided at the top for storing rings, earrings, and pins, and a non-dividing drawer for storing bracelets and larger items.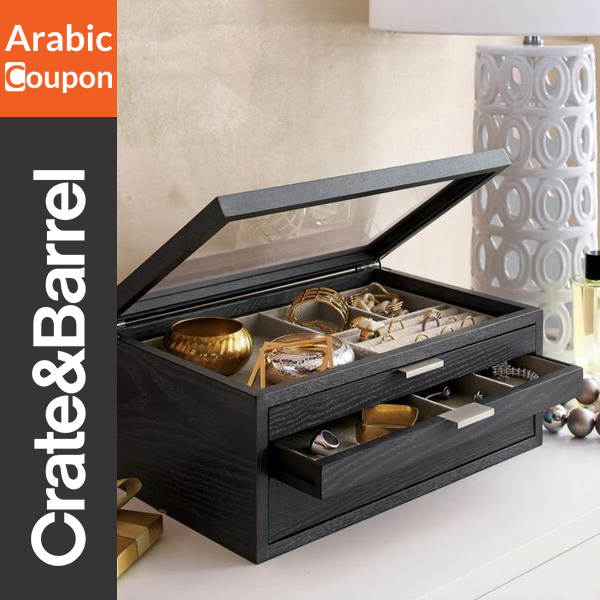 Gift your mother a jewelry box that she can easily carry with her in her travel bag or decorate the bedrooms in an elegant way, and it also contains sections to organize jewelry in an elegant way, this piece of art is made of artificial wood coated with white lacquer with a metal handle in golden color to add an elegant touch, and there is a mirror Installed in the inner surface of the cover.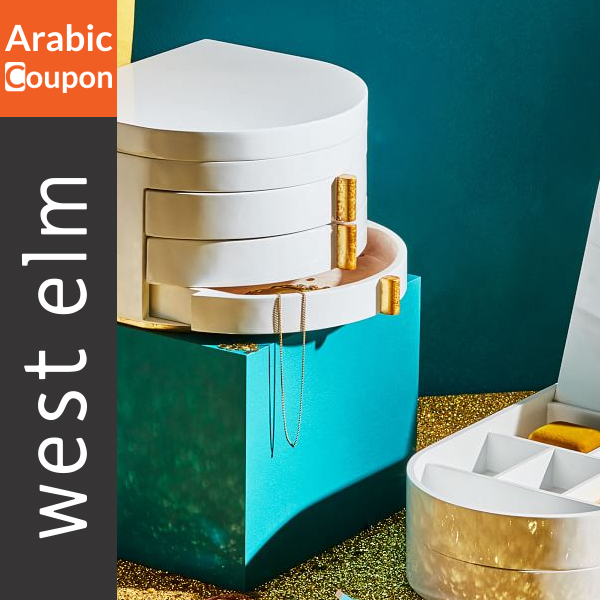 Jewelry boxes to be a luxury Mother's Day gift
Luxury and elegant jewelry boxes in Egypt to be the most beautiful 2023 Mother's Day gift, with discounts and Mother's Day offers
More of Top Stores Coupons in Egypt
Jewelry boxes to be a luxury Mother's Day gift
Luxury and elegant jewelry boxes in Egypt to be the most beautiful 2023 Mother's Day gift, with discounts and Mother's Day offers