Pillow covers with Ramadan designs
Publish date: written by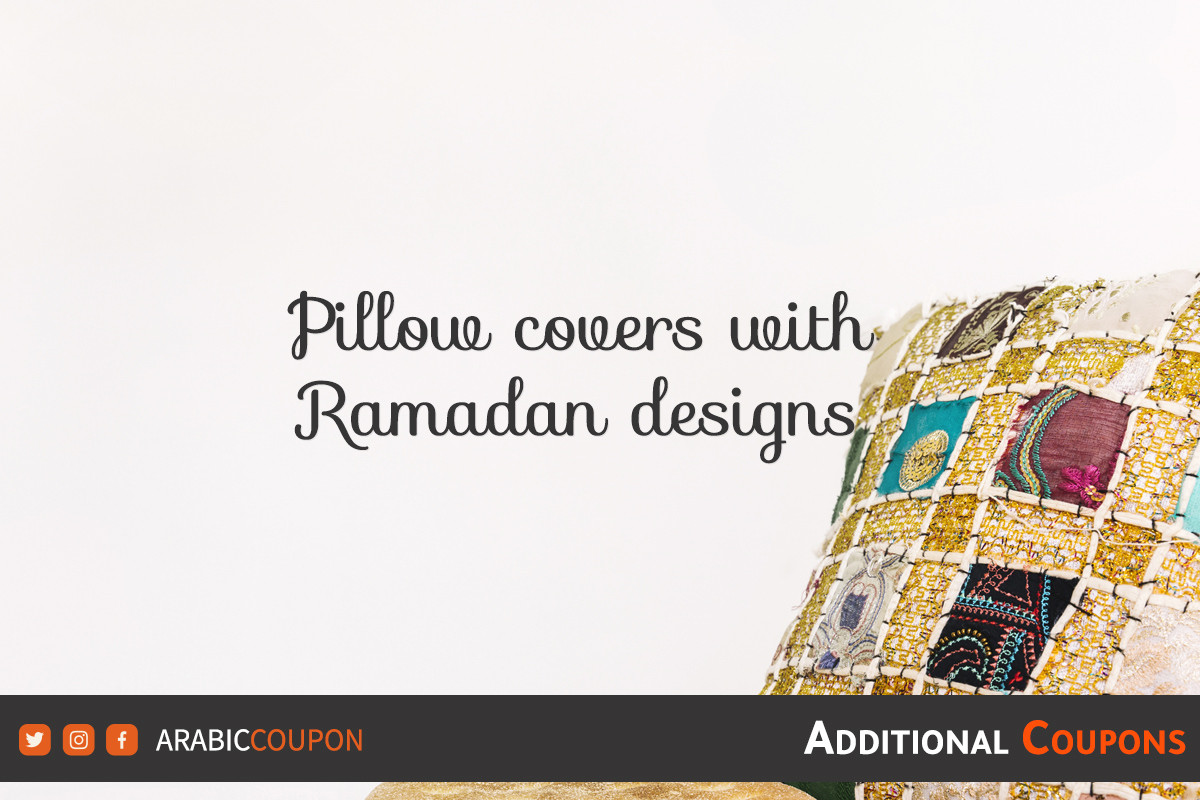 Ramadan is around the corner, and everyone is preparing to receive this holy month, each in his own way. There is no doubt that one of the most important things that a woman prepares for in her home is organizing the hall and rooms and changing what can be changed from the curtains and covers, so we will present to you in this article new, valuable and unique ideas that will help you to change the pillow covers. And make it in line with the atmosphere of Ramadan. The most important thing about these covers is their Ramadan designs that will make everyone who visits your home admire them. Thus, we have saved you the effort of searching on online shopping websites or wasting time and money on some unworthy products in order to get the distinctive Ramadan decor With the latest Ramadan offers.
This set is ideal for decorating the sofa, salon, or even the garden and spreading the scent of the holy month of Ramadan in all corners of the house. The dimensions of the cover are about 40 x 40 cm. It is recommended to use a filler of the same dimensions in order for the appearance to be puffy and attractive. Matching the occasion, this throw is also made in Turkey which is a leading country in the textile and decoration industries.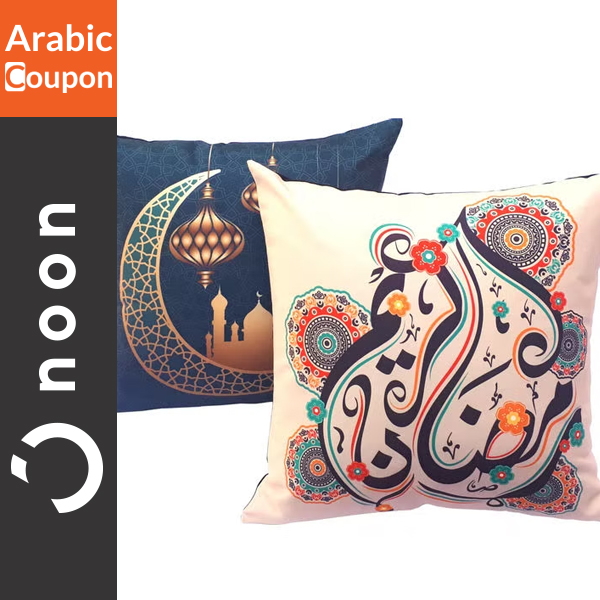 If you are a fan of multiple and golden colors, then you will like this pillow very much, especially with the month of Ramadan. This pillow has an elegant Ramadan Kareem written on it and is designed in very beautiful and luxurious colors.
A soft and fluffy pillow that provides the utmost comfort Made of luxurious materials "soft cotton", which makes it lightweight and ensures long-term use, the creative design printed on it makes it an ideal gift for your loved one, and it is also recommended to be in your home before Ramadan begins, as it is beautiful and with a creative idea, what Now you only have to own it to decorate the seating in your home.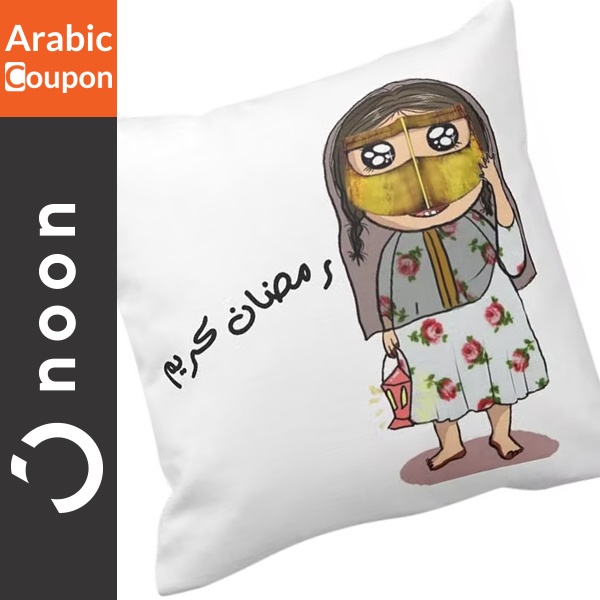 This beautiful cover is removable and washable, and it is made of a soft and comfortable material, and it is ideal for placing it on the sofa, in the corner of the coffee shop, or in the library, to provide a comfortable and rich environment for you, as it was made of linen material, and with these specifications, you will like the design very much, and you will love it, especially to decorate your home by the month of Ramadan It can also be a great gift for friends, husbands and co-workers.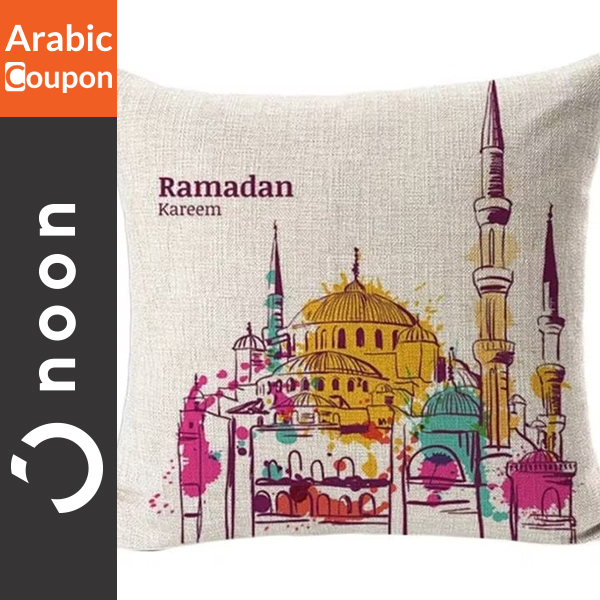 Ramadan Kareem is a phrase that can be found in every corner of the house above the sofa and the salon. This is what this pillow will provide you with. It is a soft pillow made of cotton that provides degrees of comfort. It is also light in weight and durable to be used for a long time. Its color is white and the design appears on it in a way that makes the colors consistent. In between they really make a pillow that attracts attention indoors.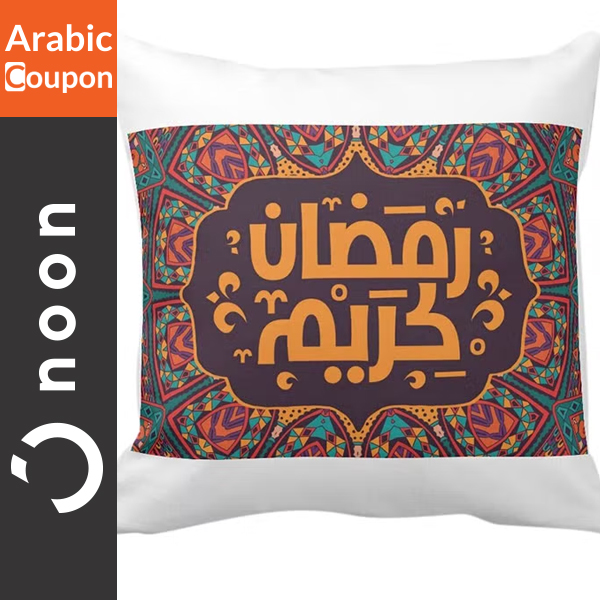 With these covers and pillows, although they are simple in shape, you can add a kind of joy and Ramadan atmosphere in all corners of your home, with their popular designs that everyone who sees them will like, so do not hesitate to acquire these styles and make them decorate your home and rooms.
The most beautiful designs of Ramadan cushion covers in Egypt
Beautify your home by adding the most wonderful designs and styles of cushion covers with Ramadan prints that suit the festive atmosphere at the best prices
More of Top Stores Coupons in Egypt
The most beautiful designs of Ramadan cushion covers in Egypt
Beautify your home by adding the most wonderful designs and styles of cushion covers with Ramadan prints that suit the festive atmosphere at the best prices