The cheapest alternative to luxurious women's sweaters
Publish date: written by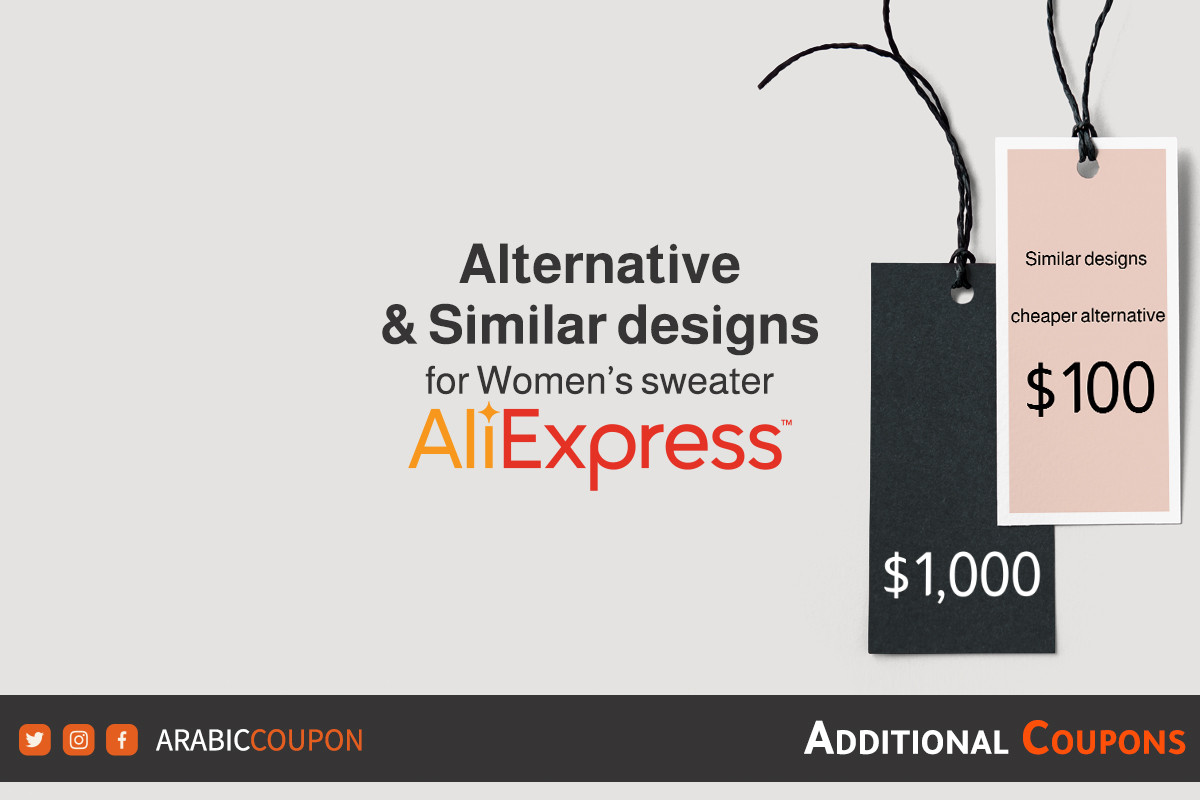 Today, as always, we want to prove to you that you don't have to spend a lot of money to look stylish and trendy, that's why we offer you a selection of the best sweaters and jackets from the most shopped luxury brands in Egypt with the cheaper alternative with a similar design and of course a discount coupon for every store So you can shop any of the options at the best prices.
Today, we have chosen the latest releases of brands that have been designated for the 2023 winter and autumn season, and the cheapest alternative has been carefully selected by taking into account the best quality and positive evaluations by previous shoppers to ensure that you get satisfaction and happiness through the shopping experience that reflects on your modern appearance. the new!
---
---
The most beautiful sweaters with their cheapest alternative in Egypt
The bold and elegant design of this ribbed knit sweater is sure to appeal to all modern fashionistas, because the new Jacquemus collection, including this classic off-the-shoulder sweater with royal black color, is sure to be your favorite for the new fall-winter 2023 season!
The Jacquemus sweater can be teamed with skirts or pants and jeans, ensuring a casual look full of cool with the addition of a bright necklace, it all depends on your mood!
Shop online Jacquemus Sweater from Farfetch Egypt: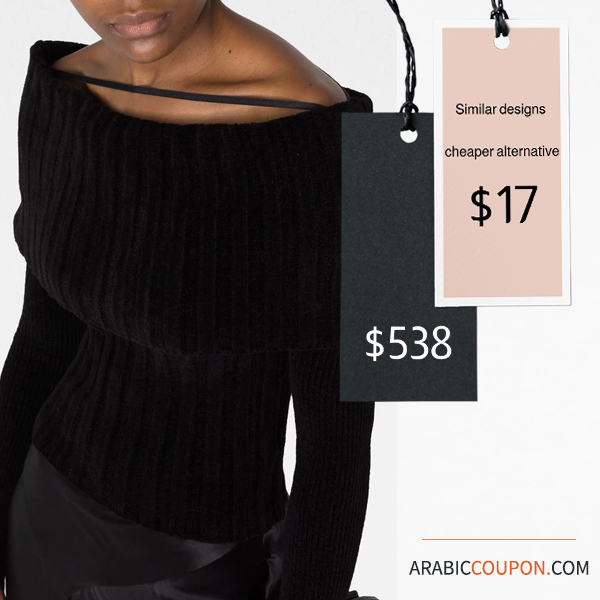 Cheaper alternative to Jacquemus' sweater via AliExpress Egypt:
The price for a cheaper variant with a similar design to the Jacquemus Sweatshirt from AliExpress Egypt is: 326.04 EGP after 35% off
Buy online the cheapest alternative to the Jacquemus sweater on AliExpress Egypt when you clicking here
AliExpress coupon in Egypt can be found by

clicking here
---
---
Thanks to modern fashion designers, you can easily combine comfort with high fashion and proof of that is this amazing and incredibly elegant jacket from the luxury brand Balmain! They will add brightness, boldness and fashionable trends to your wardrobe, and by wearing them you will feel not only glamor and sophistication, but also warm and confident even in the cold weather!
Shop online Balmain Jacquard Sweater from Net A Porter Egypt:
Netporter Balmain Jacquard Sweater price Egypt is: 31546.84 EGP
Buy Online Balmain Jacquard Sweater from Net Porter in Egypt when you click here
Net A Porter code in Egypt is effective on all purchases, it can be accessed by

clicking here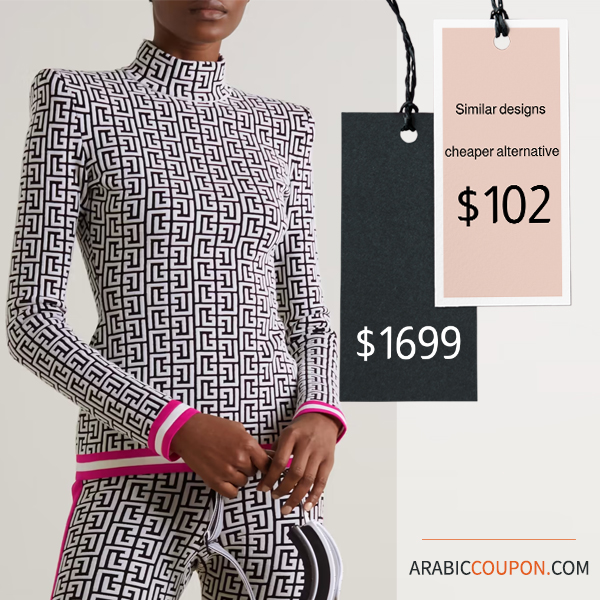 Shop the cheapest alternative Balmain Jacquard Sweater from AliExpress Egypt:
The cheapest Balmain Jacquard Sweater alternative price on Ali Express in Egypt is: 1901.9 EGP
Buy online the cheapest alternative Balmain Jacquard sweater from the Ali Express website in Egypt when you click here
Ali Express code 2023 in Egypt can be accessed by

clicking here
---
---
All fashionistas know that big contrast collars are now especially on trend, which is why many famous fashion brands add them to their new collections, this Janie sweater made of knit wool with a large collar in white cotton for a modern touch and special charm. By wearing the Ghani Cardigan you will instantly transform any of your outfits into ultra-modern and chic!
Shop online Ganni Knit Sweater From The Outnet Egypt: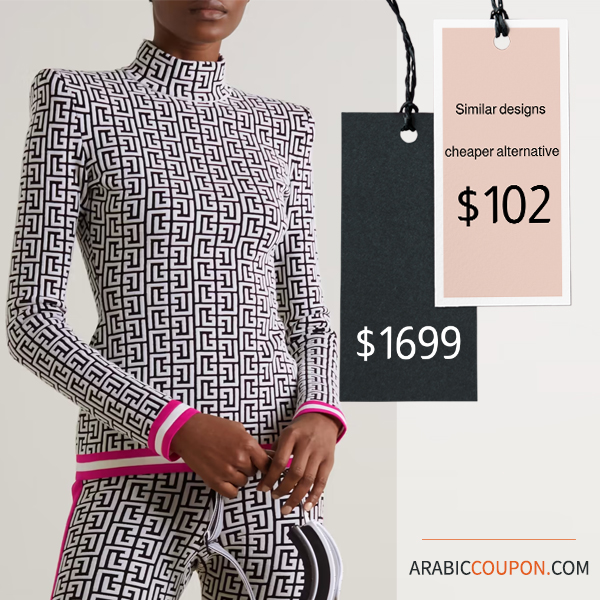 Shop the cheaper Ganni Knit Sweater alternative from AliExpress Egypt:
The price for a cheaper alternative Ganni knitted pullover with a similar design on aliexpress in Egypt is: 824.98 EGP
Buy online the cheaper alternative to the Ganni knitted sweater with a similar design from AliExpress by clicking here
Effective AliExpress discount code on all products, you will get it when you

click here
3 luxury women's sweaters with their cheapest alternative
Shop online the finest designs of women's sweaters from the finest brands Janie, Balmain and Jacquemus with the cheapest alternative
More of Top Stores Coupons in Egypt
3 luxury women's sweaters with their cheapest alternative
Shop online the finest designs of women's sweaters from the finest brands Janie, Balmain and Jacquemus with the cheapest alternative